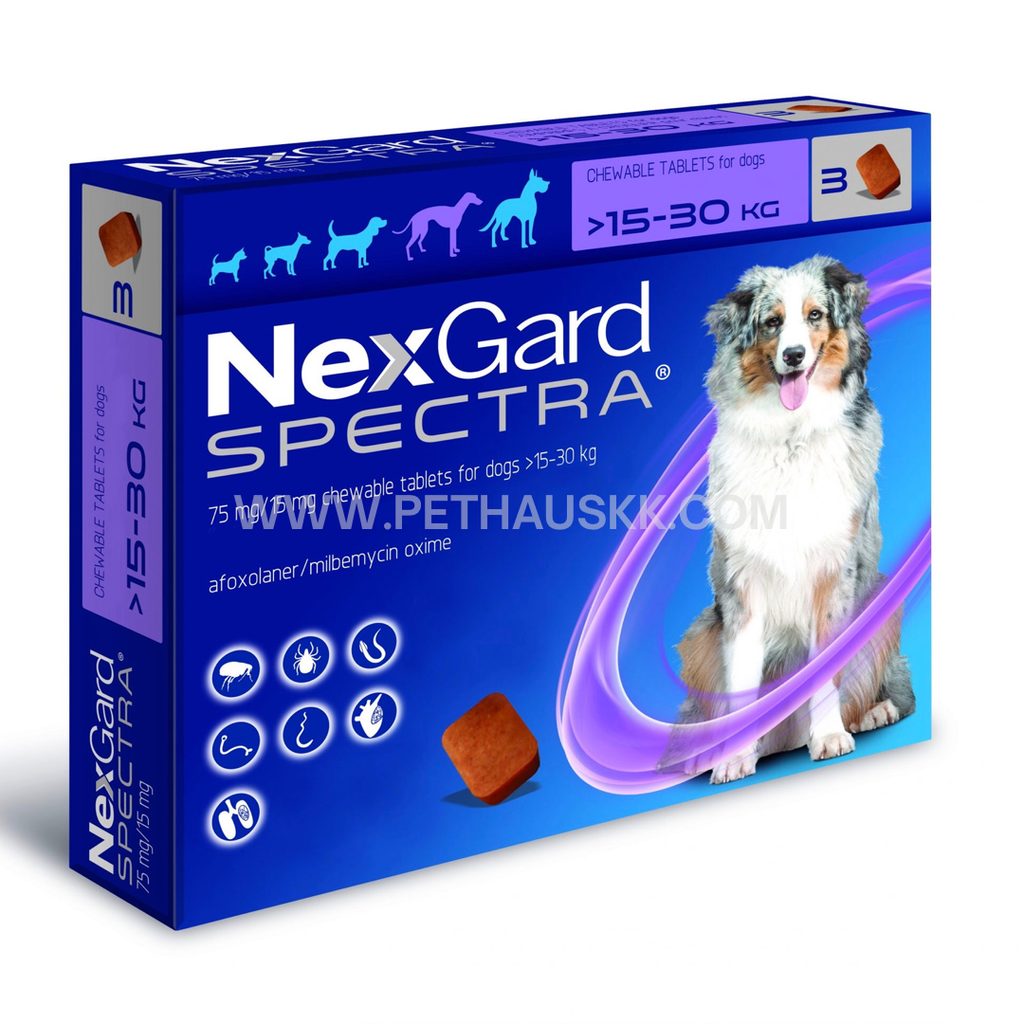 Nexgard Spectra >15-30kg
PRODUCT DESCRIPTION:
External and internal parasitic protection for dogs:
Treatment of flea and tick infestations.
Pevention of heartworm disease (Dirofilaria immitis larvae)
Treatment of gastrointestinal nematode infestations (roundworms: Toxocara canis and Toxascaris leonina, hookworms: Ancylostoma caninum, Ancylostoma braziliense and Ancylostoma ceylanicum, and whipworm: Trichuris vulpis).
Treatment of demodicosis (Demodex canis).
Treatment of sarcoptic mange (Sarcoptes scabiei var. canis).
Prevention of angiostrongylosis (by reduction of the L5 and adult stages of Angiostrongylus vasorum.
Customer comments
| Author/Date | Rating | Comment |
| --- | --- | --- |
---