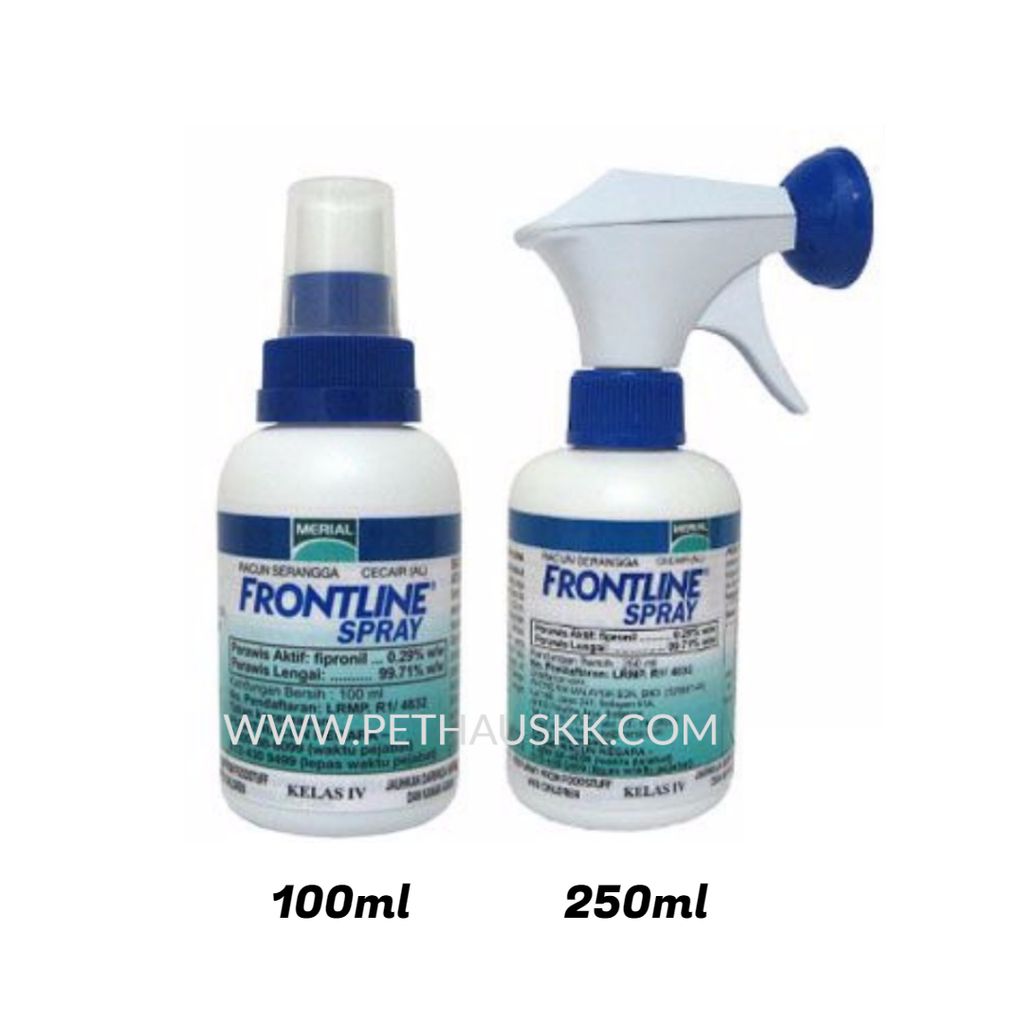 Frontline Spray (Flea & Tick & Lice Control)
For the control of ticks, fleas, mites and lice on dogs and cats.
Features:
Effective against severe existing flea and tick infestations, and kills chewing lice
Effective against all stages of ticks, including deer ticks (the major carrier of Lyme disease)
Helps control sarcoptic mange infestations
Remains waterproof for 30 days, even if your dog or cat swims or is bathed
FRONTLINE Spray provides fast-acting, long-lasting, waterproof treatment and control of fleas, ticks and chewing lice for adult dogs and cats and for puppies and kittens 8 weeks of age or older.Because of the spray formulation, fipronil, the active ingredient in FRONTLINE Spray, is immediately distributed over your dog's body and begins to kill fleas shortly after application. This makes FRONTLINE Spray fast acting to control an existing flea or tick problem. Control is also long-lasting,since the fipronil remains in the natural oils lying just beneath the coat of your dog.
Directions for use:
Spray the entire body of the dog or cat against the lay of the fur from a distance of approximately 10-20cm. The higher dose rate is recommended for long haired animals. For animals with long fur, ruffle the coat to ensure that the product is absorbed into the skin. Allow to dry naturally. Do not spray onto the eyes of the pet.
Frontline® Spray can be used on 2-day-old puppies and kittens.
Dosage:
3-6ml/kg body weight OR 6-12 pump applications/kg body weight.
Ingredients:
ACTIVE INGREDIENT: fipronil: 0.29%
INERT INGREDIENTS: 99.71%
Customer comments
| Author/Date | Rating | Comment |
| --- | --- | --- |
---