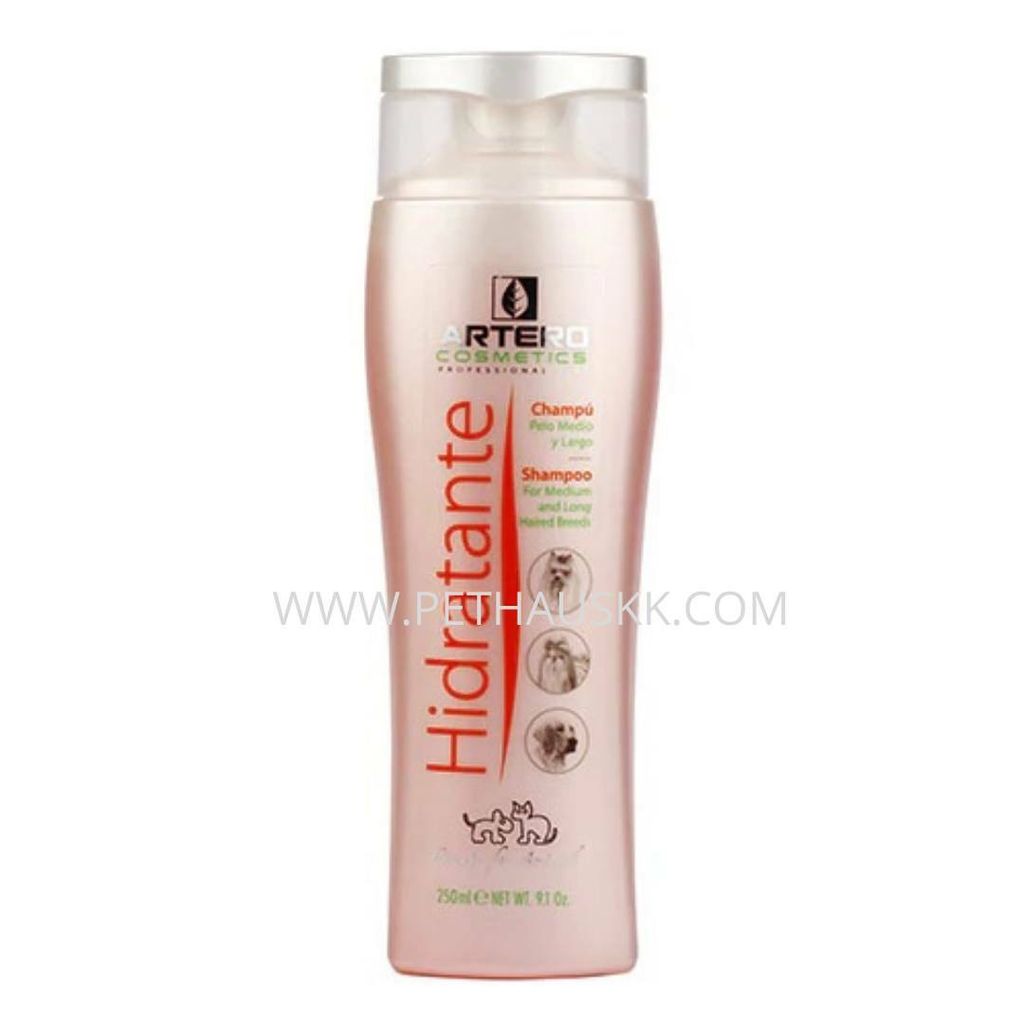 Artero Cosmetic Hidratante Shampoo 250ml
PRODUCT DESCRIPTIONS :
Whether it's for a special occasion or not, take good care of your pet's hair with Artero Moisturizing Shampoo.
Artero Moisturizing Shampoo is a shampoo for dogs with vegetable-based surfactants, and it's very soft and moisturizing.
This Artero Shampoo is especially suitable for long-haired dog breeds such as Yorkshire Terrier, Shih Tzu, Chow Chow, Lhasa Apso, Afghan Hound, Bichon Maltese, Pekinese, etc. It's also suitable for dogs with dry or damaged hair.
Artero Moisturizing Shampoo has a very mild formula that gently cleanses your dog's coat while soothing their skin. It contains natural surface-active agents that produce a calming effect on your dog's skin. The vitamin complex deeply nourishes your dog's fur, while the moisturizing and oil-restoring components help recover the natural texture of the hair. This will leave it soft, shiny, and full of movement and vitality.
Your dog could enter a contest for the shiniest softest hair, and they would definitely win.
Customer comments
| Author/Date | Rating | Comment |
| --- | --- | --- |
---